Vision:Provide a happy enterprise platform for creative employees.
Mission:Create value for users with high quality products.
Core values:Achievement of customers, integrity, teamwork, self-realization.
company profile
Beijing times new dimension measurement and control equipment co., LTD., founded in 2007, is a national high-tech enterprise that has been focusing on the r&d, production, sales and service of water and oil analysis instruments for a long time. With the core values of "achieving customers, integrity, teamwork and self-realization", times new dimension strives to create leading technologies, high-quality products and professional services. Adhere to the mission of "creating value for users with high-quality products", carry out independent innovation and talent training, set the vision of "providing a happy enterprise platform for creative employees", and gradually grow into a leading manufacturer of water and oil analysis instruments in China.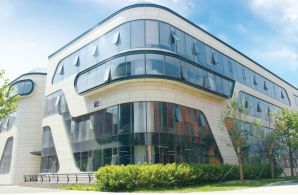 The production base is set up in the weikang industrial park of the national high-tech industrial development zone of baoding, hebei province. Covers an area of 5000 square meters, construction area of 4778 square meters, has a group of reached the international advanced level of assembly production lines and related testing equipment, the technology is excellent, the industry's leading equipment use, ensures to provide maximum product appearance elegant, fine workmanship, reliable quality, ensure the delivery of the products fully meet customer requirements. Establish effective quality assurance system in accordance with iso9001:2015 quality management system certification standard. It has been certified by many national patents for utility models, patents for exterior design and copyright of computer software.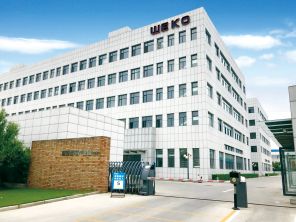 At present, the company products are online water quality monitoring instrument, the laboratory analysis of water quality analysis instruments, laboratory oil instrument such as a variety of products and instruments provided hosting maintenance optimization scheme, to electric power, petrochemical, colleges and universities, scientific research, the people's livelihood system (troops, railway, aviation), steel, and other fields to provide analysis instruments and complete set of solutions.
The marketing system of the company is distributed all over the country, which can effectively solve various demands of customers, provide high-quality products and services, and establish a good corporate image and market reputation of "high quality service and good faith to others" in the industry.
Ten years dedicated to creating professional products; Ten years of dedication, to create intimate services; Ten years credit, build trust brand. Beijing times new dimension will bear in mind its responsibilities, pay attention to environmental protection, innovate production process, become outstanding brand creators, and contribute more to the development of analytical instrument industry.
Sports viscosity is an important technical index of petroleum products, especially lubricating oil products. It is an important basis for quality assessment of lubricating oil. Through practical experience, the factors influencing the measurement of the viscosity of oil products' motion were comprehensively analyzed, and a targeted solution was proposed based on the experimental standard method. The relevant conclusions can further improve the accuracy and reliability of the experimental results. The independent research and development of TP725 kinematic viscosity tester by xinwei times and the scientific and accurate measurement of the quality coefficient of lubricating oil kinematic viscosity are the objective requirements for the reasonable selection of lubricating oil service machinery and equipment.
TP725 kinematic viscosity tester
(1) using imported sensor and the control unit, temperature control precision is accurate to 0.01 ℃, reduce the influence of temperature error on the viscosity
(2) advanced photoelectric detection technology makes the detection of oil products flow through the page more quickly and accurately.
(3) touch the LCD screen with a 7-inch touch, making the operation of the instrument more convenient and simple.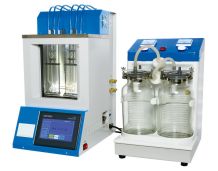 Pour point is is cooled under prescribed conditions of sample, the lowest temperature can flow condensation point is the sample under the conditions stipulated in the cooled to stop moving when the highest temperature, are expressed in ℃. Tilting or freezing point is a conditional test value and is not equal to the actual flow limit used. The Times new dimension TP526 pour point freezing point tester is formulated in strict accordance with the national standards and meets the needs of the industry.
TP526 pour point freezing tester
(1) adopt the imported compressor strong refrigeration system to ensure the required refrigeration depth. It is in line with national standards and has a built-in rapid test procedure.
(2) advanced scattering light detection technology is adopted to detect the freezing point more quickly and accurately
(3) using color touch LCD screen, simple and fast operation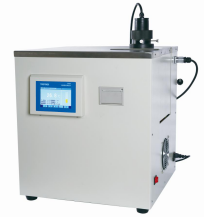 Flash point is an important safety index of lubricating oil, and the flash point of lubricating oil is an important index of its performance. The flash point tester improves the detection accuracy to the maximum extent, and greatly reduces the difference range of parallel detection, thus reducing the measurement times of parallel effective data, shortening the overall time of lubricating oil flash detection, and providing timely and accurate reference data for equipment operation and process parameter adjustment. The new TP611/TP612 open-close flash point tester applied the operation method to the practical work and achieved the expected effect.
TP611/TP612 closed/open flash point tester
(1) precise electronic ignition device can realize the working mode without air source and make the test safer.
(2) when the air source is selected for ignition, the standard external air source accessories can use smaller and safer gas storage devices to complete the test.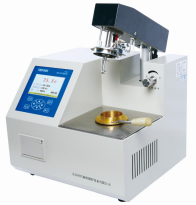 At the end of 2017, the production base located in baoding economic development zone of hebei province will be put into use. It is divided into technical department, production department, quality inspection department and customer service department.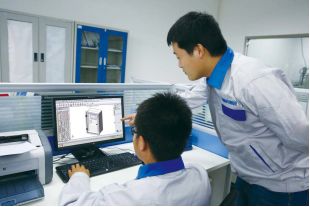 With advanced equipment and complete inspection and testing equipment, our products have been sold to more than 30 provinces and autonomous regions, and have been widely used in electric power, petrochemical and other systems. Since the establishment of the company, the company has continuously promoted the innovation of product research and development and technological process, and constantly improved the product quality. We have always been committed to providing high-quality products and all-round technical services to our customers with a rigorous scientific attitude and professional work style, leading the sustained and healthy development of China's high-end lubricating oil industry. We are willing to cooperate with customers sincerely, win mutually for mutual benefit and create a new high in the industry.
Beijing times new dimension measurement and control equipment co. LTD
Telephone: 010-81797160
010-81797180
13910057437
Fax: 010-82466452
Email address: sdxwsale@163.com
Website: www.timepower.cn
After-sales service hotline: 400-1688-500
Beijing headquarters: building 11, courtyard 3, west district, cuihu science and technology park, zhongguancun, haidian district, Beijing
Production base: no. 123, huaguang road, gaokai district, baoding city, hebei province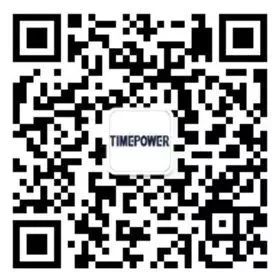 19th China International Lubricants and the Application Technology Exhibition:
Inter Lubric China international lubricants and application technology exhibition is the most authoritative, large-scale and international professional brand exhibition in China's lubricants industry. The organizers are China petrochemical lubricants corporation, China petroleum lubricants corporation and Shanghai branch of China council for the promotion of international trade. In Shanghai, guangzhou and Beijing, the exhibition has been on tour for 18 years.
25,000+ domestic and foreign lubricant-related brand enterprises to participate in the exhibition
150,000+ square meters of exhibition scale
200,000+ professional sellers at home and abroad
120+ various professional conferences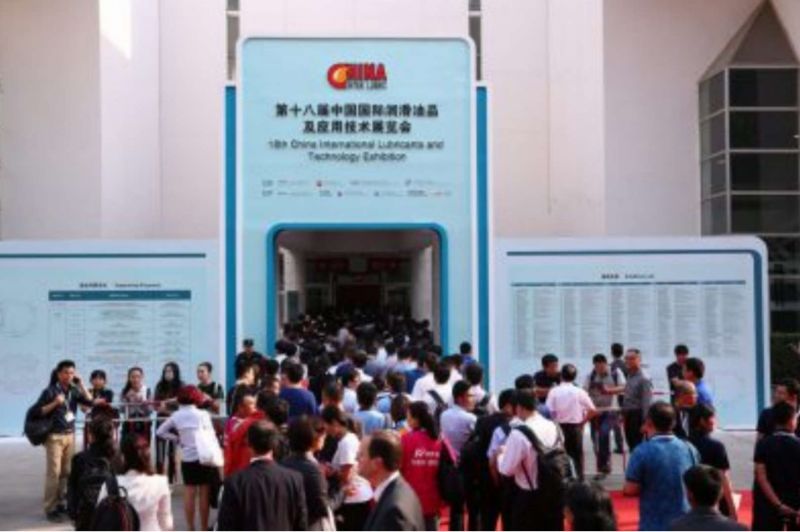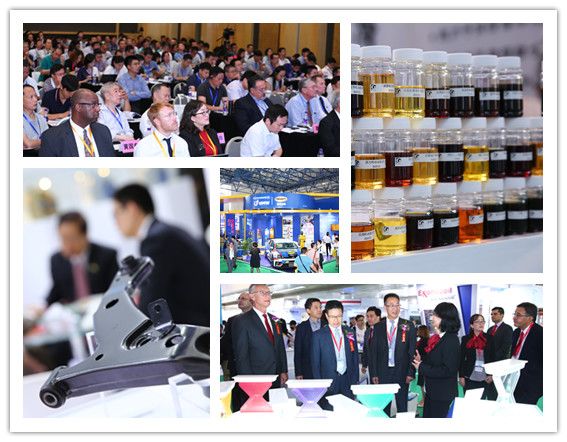 Dedicated to lubrication, the recognized lubrication circle of the top exchange platform
Intel Lubric China are recognized as lubricating oil industry bellwether industry, top experts from home and abroad, and top brands, is the biggest and most authoritative industry history, scale, international, professional brand exhibition.
Unicom channels, the industry's largest distribution agent trade network
Inter Lubric China focuses on helping enterprises to develop and explore dealer channels and expand potential partners. Through a series of exciting activities and professional training, and providing  eating, living, traffic one-stop services for free to attract quality sales agents industry resources, to build efficient professional commercial bridge between enterprises and channels.
Promote advantages through trade and integrate the big data resources of exhibitors and visitors within the system
Under the jurisdiction of the China council for the promotion of international trade Shanghai branch, has the world's largest auto exhibition in Shanghai, China international exhibition on die & mould technology and equipment, China international exhibition of auto parts, manufacturing equipment and after-sales service, car networking and intelligent transportation exhibition, and many other leading exhibition sharing data resources.
Exhibition linkage, the concentration of application industry traders and users
In 2018, Intel Lubric China in Shanghai new international expo center, will be in the same period four linkage, the exhibition sharing from orbit transportation exhibition, exhibition of tunnel engineering, ship exhibition, exhibition of drive four application industry circulation enterprises and user audience.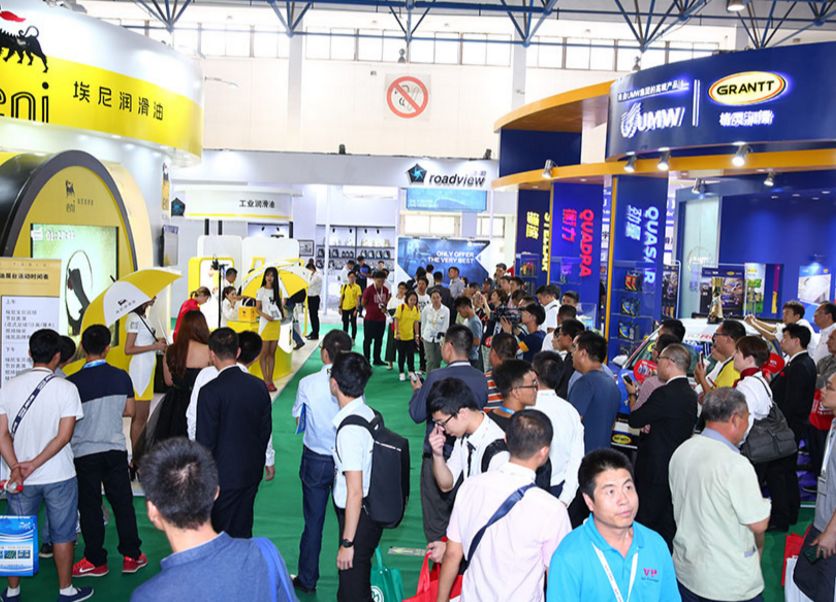 Organizer: Shanghai international exhibition center co. LTD
Address: 11th floor, 55 loushanguan road, Shanghai (200336)
Contact person: miss Lin qing qing, miss guo yuting, miss cao lina, miss gu yuan, Mr. Liu jun
Telephone: 021-62952005,021-62951239 021-62951395,021-62952132 021-62953731,
Fax :021-62780038
Mail box:caolina@shanghai-intex.com;rhy@shanghai-intex.com;guyuan@shanghai-intex.com;liujun@shanghai-intex.com;